Discover and track
the
best

of the web

Save your bookmarks and track
them on sites including..

On over 1,000 of the best sites.
Connect to the best of the web
Did you see that story in Slack, Twitter, or in an Email? Stop Googling just to remember where you read it.
EveryPost stores your links, and aggregates news to build connections to those links.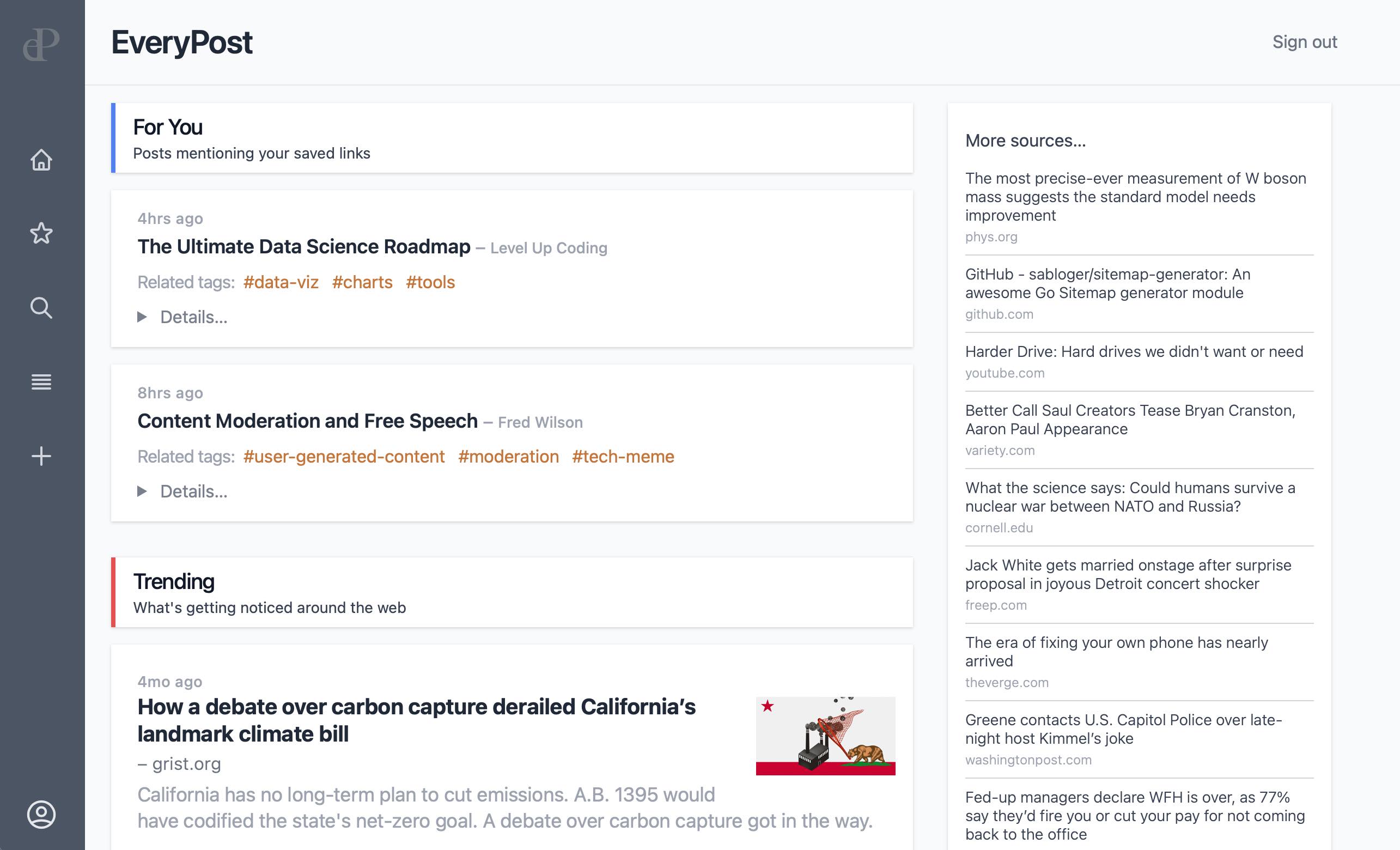 Algorithms that work for you
Keep it private. EveryPost uses algorithms to find connections to your links without mining personal details.
See what linked to your library, and explore related articles at your own pace. Your saved links stay private by default.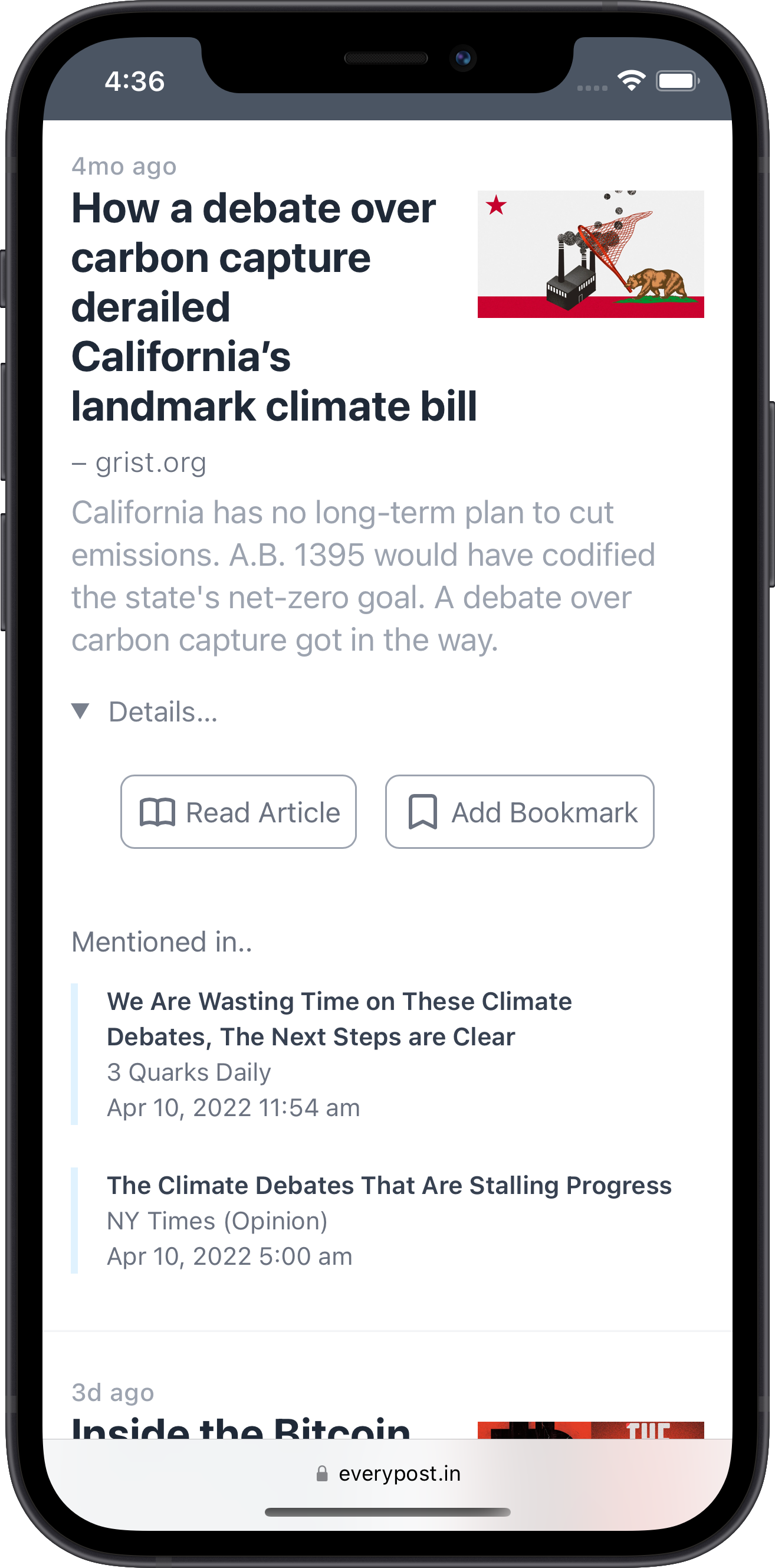 Best in class bookmarking
Responsive design with tagging, search, and even optional keyboard shortcuts.
Everything you need to stay productive.